Friday, July 25, 2014

NETBALL?!

BBC News - Which sport are you made for? Take our test - Oh good grief. Netball, followed by lawn bowls (ha!) and middle-distance cycling. I'm essentially Sharon Strzelecki, aren't I?

Thursday, July 24, 2014
Reading on Flipboard
Shared on Instagram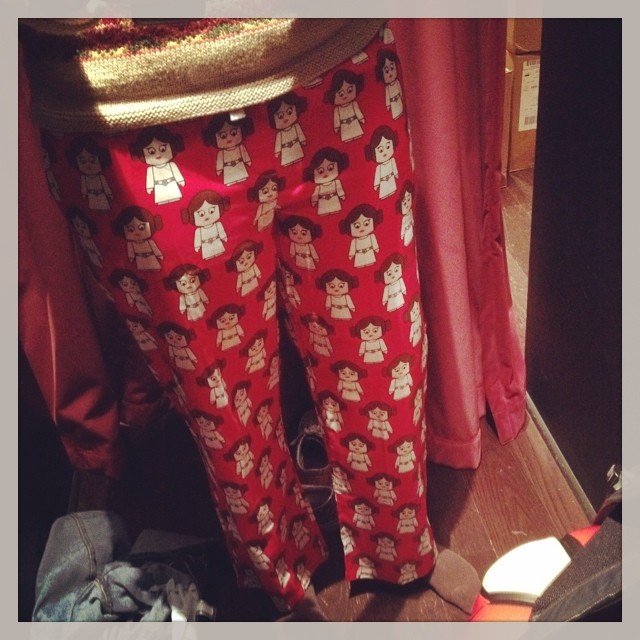 Impulse purchase: Princess Leia pajama pants!!
Shared on The Old ReaderStressed.

The elegant art of not giving a shit - Very timely. If my current bouts of insomnia and recurrent acid reflux are any indication, I need to get better at this. Exercise-friendly headphones

The Quest For The Ultimate Workout Headphones - Nice. If I were still running, I'd get these. Grrrr.

To make elite schools `fair,´ city will punish poor Asians | New York Post - As second-generation Asian immigrant (in the US), this bothers me.

Wednesday, July 23, 2014
Shared on Instagram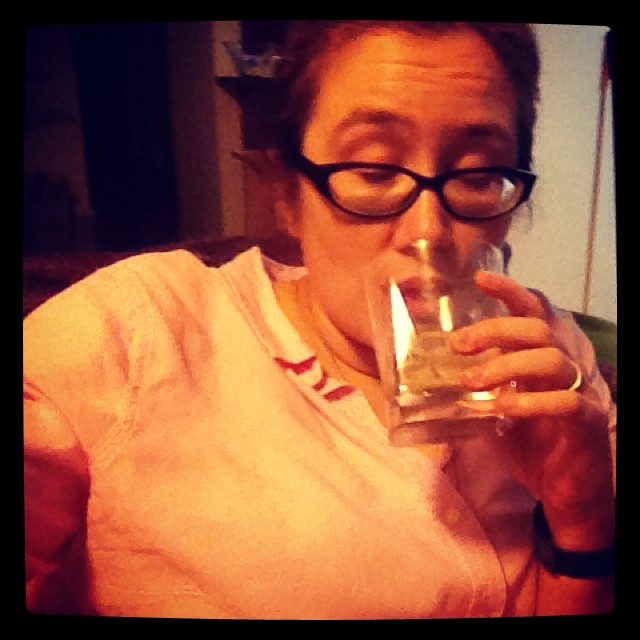 Paleo White Russian. Much needed nightcap.
Favorited on Twitter
Reading on Flipboard
Tuesday, July 22, 2014
Shared on Instagram


Mr Snook takes his homebrew tasting notes very seriously. #brewshare @ The Local Taphouse (Darlinghurst) I'd watch the hell out of that.

The Case For Columbo - "If you will pardon the colloquialism, it is the Cumberbitches who are holding down the Columbros." HA!

Sunday, July 20, 2014

Limoncello

How To Make The Best Limoncello You've Ever Had | Gizmodo Australia - The suspension method. Huh. We'll have to try that sometime.
Favorited on Twitter
Reading on FlipboardMmmmm.

Spaghettieis - Ice Cream Spaghetti - This was my favourite treat as a 16yo exchange student in Germany. Rest in peace, Colleen Donaghy

Here's Elaine Stritch Yelling at Her Pool Boy David Letterman in a Classic Clip | Splitsider - So awesome.

Saturday, July 19, 2014
Shared on Instagram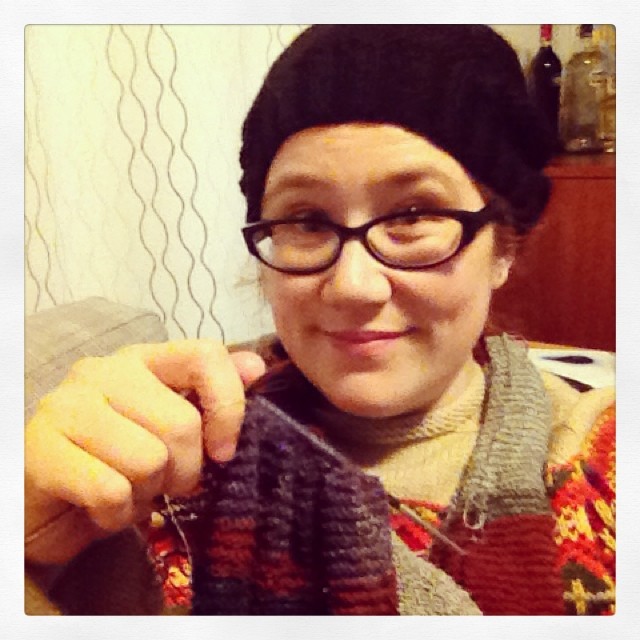 Energy efficient winter warming: handknit hat, handknit jumper, and wearing a scarf while I'm knitting it. #thegoodhood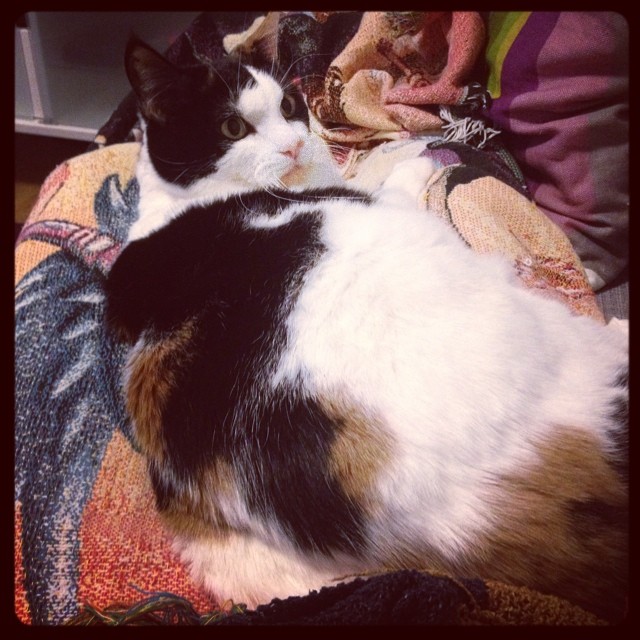 My winter warmer loves to sleep on my lap and thankfully puts out a lot of BTUs! #thegoodhood
Favorited on Twitter
Shared on Instagram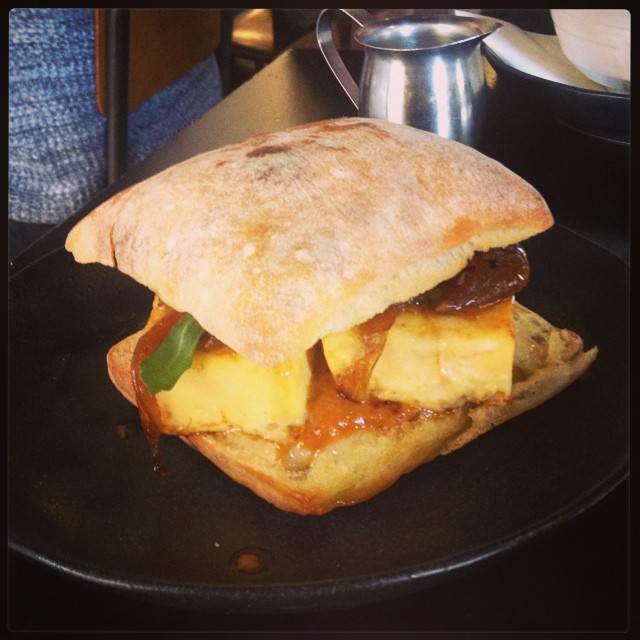 I definitely have a cold, but at least I'm not hungover. #suckers @ Mecca Espresso Ultimo

Friday, July 18, 2014
Shared on Instagram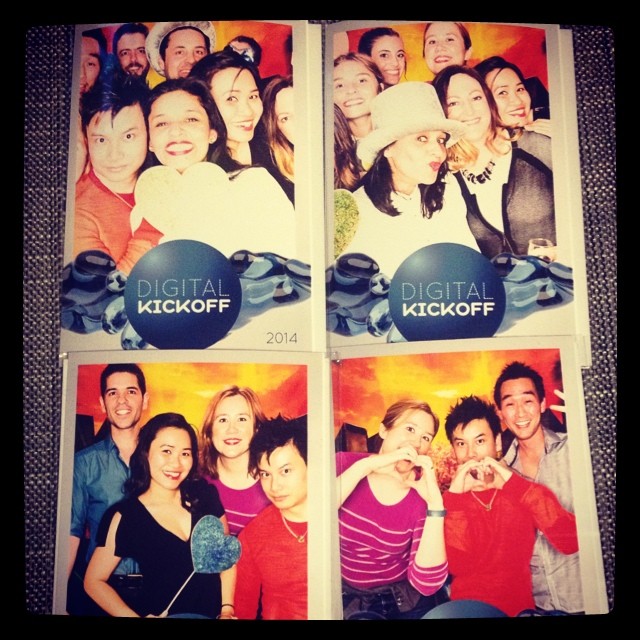 More photos of the best team ever!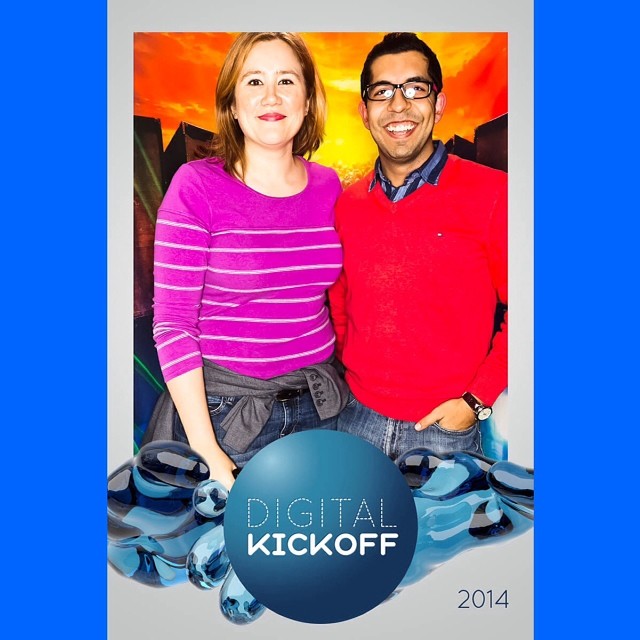 4th company in a row we've worked together. #bffs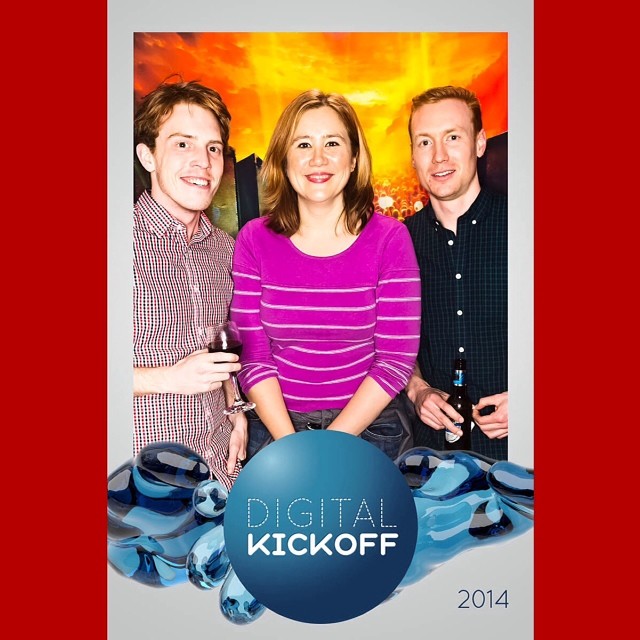 Celebrating with the Ranga Club.
Shared on Instagram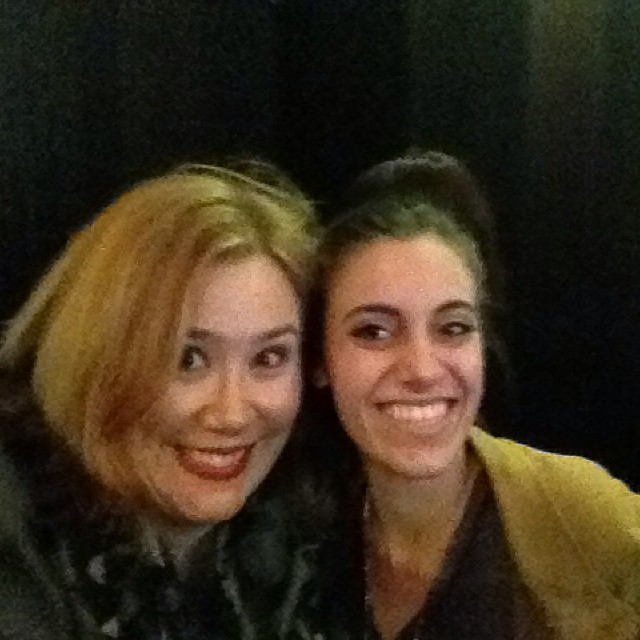 Loser selfie. I'm a little disappointed not to shake Richard Wilkins's hand.
Favorited on Twitter
Reading on Flipboard
previous week
welcome
I'm Kris Howard, a thirtyish Hoosier living in Sydney, Australia. I'm the TV Development Director at Mi9, working with my team on cool stuff like 9jumpin. I knit and sew and have crazy adventures. This is my weblog and personal site.
recent comments
Staci: "I love this!..."
classic car restoration: "This is awesome work. I have read the article and it seems to me very innovative indeed. Want to rea..."
Emily: "Hey, and watch "Punk Singer" about Bikini Kills' Kathleen Hanna - apparently it's on Netflix......"
carolbaby: "/delurking/ HolyGoodness! Thanks for posting this. I've spent way too much of my life lurking on met..."
Bex: "Word...."
Kristen: "This. Ugh. I get so annoyed that this is still a real thing. It's 2014. Shouldn't we be beyond this ..."
M-H: "I love Arizona! I've been to Sedona too. A bit woo-woo when I was there (nearly 20 years ago). I'm e..."
M-H: "I love Arizona! I've been to Sedona too. A bit woo-woo when I was there (nearly 20 years ago). I'm e..."
[see last 50 comments] [RSS feed]
knitting (in progress)
recent craft projects
» Hawaiian Negroni
» Out-of-this-World Washi Dress
» Melbourne Cup 70's Dress
» Heisenberg Blue Cupcakes
» Negroni Shirt for Mr Snook
[see all crafts]
recent search requests
» salmon soy chilli salad
» jamies duck salad with giant croutons
» thewebs goddes of birth
» harris farms sydney marshmallows
» hen pincushion pattern
[see last 100]
weblogs
a room of my own
Amanda Palmer
Anton Emdin Illustration & Cartoons
Carbo-Mobile
Daring Fireball
defective yeti
Divine Comedy of Errors
Get Rich Slowly
Ghost in the Machine
Gift and Mystery
Girls of a Certain Age
Grab Your Fork
jlcfyi
jp knit 'n' natter
Just Ask Christopher
Ken Jennings Blog
knitabulous
Krisalis
Lemon-Lime
Little Tiny Hangers
Lots of Co.
miftik
missfee
Neil Gaiman's Journal
not martha
PomPom
Pop Culture Junk Mail
Random Knits
Rose Red
Scrubbles
sh1ft.org
Shades of Grey
smitten kitchen
Sore Eyes
Subversive Anarchic Lesbian Femme
The Simple Dollar
Tom&Lorenzo
Waiting is my favorite!
Witty Knitter
yogaknitdra