Saturday, December 14, 2013
Shared today on Instagram:

CHRISTMAS BUS #3!! Perfect end to the night.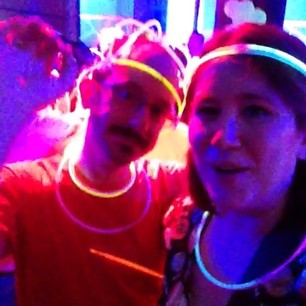 We fell in love in a hopeless place... #lastsong

Powered by Webstagram

Friday, December 13, 2013
Shared today on Instagram: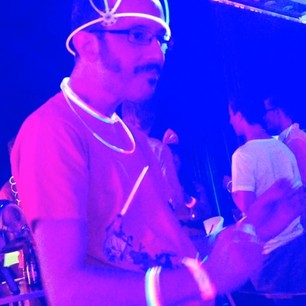 We'll shake it on baby now, twist and shout!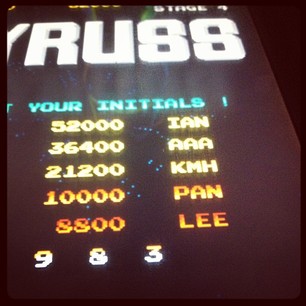 Proof that I got a high score on Gyruss!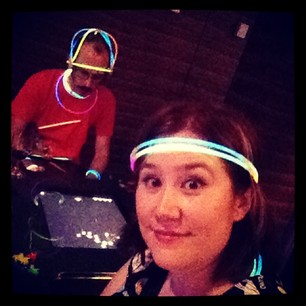 Sit down, two-person Atari tables. Best. Party. Ever.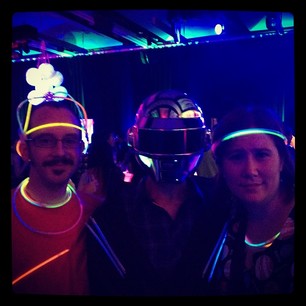 Daft Punk!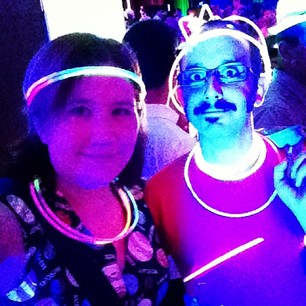 Google GLOW Party!

Powered by Webstagram


No Old Maps Actually Say 'Here Be Dragons' - I am both somewhat disappointed that it's mostly made-up, and also somewhat charmed that it actually existed at all.

Out-of-this-World Washi Dress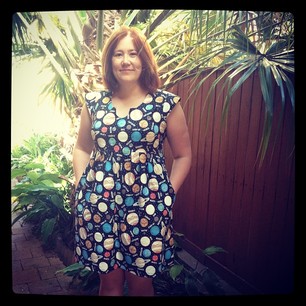 Now for the big reveal: my finished Out-of-this-World Washi Dress! #partytime

Edited to add: The Snook's company Christmas party is tonight and the theme is "GLOW", so I had the idea a couple weeks ago to make a glow-in-the-dark dress. I found this cool fabric and realised it would make a great Washi Dress. (I'd used that pattern once before.) It came together really well! I especially like the little cap sleeves, which give it a very spacey, "Judy Jetson" feel to me. I was so excited to wear it to work today, and a random lady on the bus this morning evening complimented me on it! I'm very happy with this one.


Posters for Fake Seinfeld Movie Mysteriously Appear in New York - Oh man. I would LOVE to have a Rochelle, Rochelle poster.

Wednesday, December 11, 2013
Shared today on Instagram: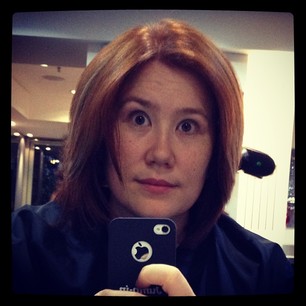 New stylist! Quite happy. Layered cut, copper with blonde bits. Nothing drastic. #selfie

Powered by Webstagram

Shared today on Instagram: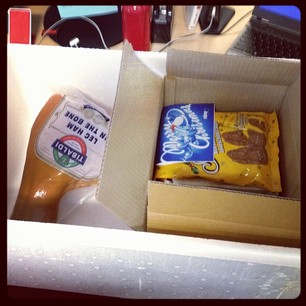 Thank you @mi9 for my lovely Christmas hamper - WITH HAM! #food

Powered by Webstagram


Free "Game of Thrones"-inspired snowflake patterns | Krystal Higgins - These are amazing! I might have to make some. (But really, the dragon should only have three heads, amirite?)

Sunday, December 8, 2013
Shared today on Instagram: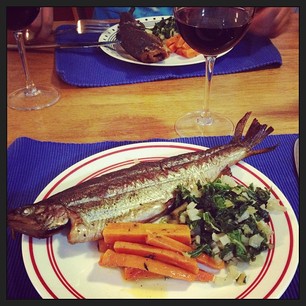 Mr Snook bought a smoker last weekend. My first ever smoked trout! #food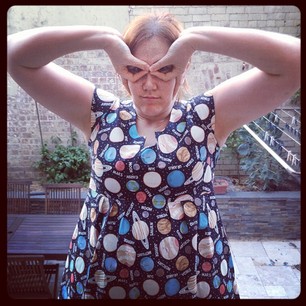 TAKE ME TO YOUR LEADER.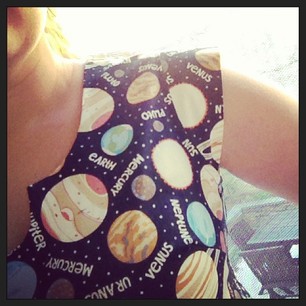 Sleeve cap detail of Out-of-this-World Dress.

Powered by Webstagram

Shared today on Instagram: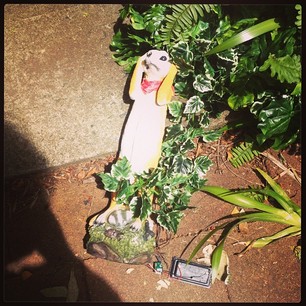 I found a meerkat in our garden yesterday. He was wearing a bandanna. Really.

Powered by Webstagram

Shared today on Instagram: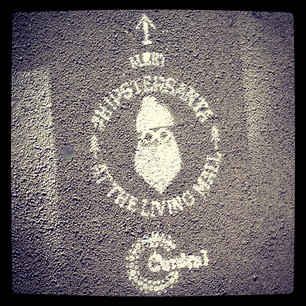 FYI: Hipster Santa is at the new mall at Central Park. #wtf #idonteven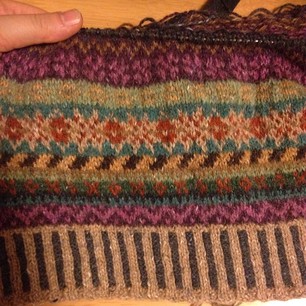 Still growing.

Powered by Webstagram


« previous week

welcome
I'm Kris Howard, a thirtyish Hoosier living in Sydney, Australia. I work as an Iteration Manager for the Jump-in team at Mi9. I knit and sew and have crazy adventures. This is my weblog and personal site.
recent comments
DrK: "you did a fantastic job, it really was awesome. time for a well earned break now i think!..."
Kris: "Nah! It was that one out on CR17 that we went to a few years ago......"
rdh: "El Camino......MUMMMM..."
M-H: "Your face....! Priceless...."
Kris: "Yeah, the Metafilter thread was full of "Eat the rich" comments too. Personally - and I acknowledge ..."
Kevin: "Also: Have a job, preferably more than one. Don't get sick... I know the guy means well, but this re..."
John Liam: "It is a myth that you need to add salt to make good crackling. It has taken me 30 years of cooking t..."
Emily: "Thanks for this Kris, really helpful...."
[see last 50 comments] [RSS feed]
knitting (in progress)
recent craft projects
» Out-of-this-World Washi Dress
» Melbourne Cup 70's Dress
» Heisenberg Blue Cupcakes
» Negroni Shirt for Mr Snook
» MetaQuilter - Finished
[see all crafts]
recent search requests
» salmon soy chilli salad
» jamies duck salad with giant croutons
» thewebs goddes of birth
» harris farms sydney marshmallows
» hen pincushion pattern
[see last 100]
weblogs
a room of my own
Amanda Palmer
Anton Emdin Illustration & Cartoons
Carbo-Mobile
Daring Fireball
defective yeti
Divine Comedy of Errors
Get Rich Slowly
Ghost in the Machine
Gift and Mystery
Girls of a Certain Age
Grab Your Fork
jlcfyi
jp knit 'n' natter
Just Ask Christopher
Ken Jennings Blog
knitabulous
Krisalis
Lemon-Lime
Little Tiny Hangers
Lots of Co.
miftik
missfee
Neil Gaiman's Journal
not martha
PomPom
Pop Culture Junk Mail
Random Knits
Rose Red
Scrubbles
sh1ft.org
Shades of Grey
smitten kitchen
Sore Eyes
Subversive Anarchic Lesbian Femme
The Simple Dollar
Tom&Lorenzo
Waiting is my favorite!
Witty Knitter
yogaknitdra